Accelerator – A program, based on mentoring, to help start-ups to find business model, shape-up, refine the pitch, and get next round of funding.
The process is paid in equity and has clear KPIs.
Created in 2015 integrated in an well established IT Group
Experienced Management Team
Investment partnerships with Local and International Players
Experienced Coaching/Mentoring Resources
Target focus is Startups in the seed stage
The Ignition Capital Network of the Call For Entrepreneurship of Portugal Ventures is a network of Business Angels or other managers of venture capital funds that target seed and start-up projects.
We have access to the projects presented in the Call and we may decide to co-invest with Portugal Ventures.
Project Mentors
Eng. Gonçalo Caeiro - Board Advisor & Chairman
Gonçalo Caeiro is the Co-Founder and currently he is the Chairman of JOYN Group. Caeiro is responsible for different strategic decisions, global expansion, group's coordination and innovation initiatives. Prior to this role, Caeiro managed the SaaS unit from 2011 to 2013. Before he was Chief Executive Officer (CEO) of Infosistema, from 1999 to 2010, after a rotation with his Co-Founder. He was Chief Financial Officer of Infosistema (CFO), from 1998 to 1999 and in 1997 he was Project Manager. He holds an MBA in Marketing from the Universidade Católica and has a degree in Computer Science and Electrical Engineering from the Instituto Superior Técnico (IST).
---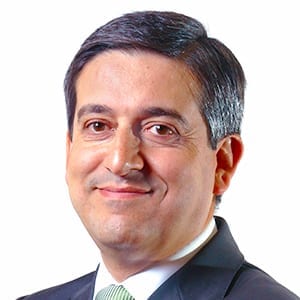 Jorge Pereira - Board Advisor
Currently, Jorge Pereira, is the Executive Director of Infosistema, a position he holds since 2011, and board member of the company Uniksystem since 2012, one of the companies of the Joyn Group. Responsible for operations in Portugal, he takes part in the strategy and the development of new business in the Financial Sector (Banking and Insurance) as a consultant, introducing technological innovation that enables the performance increasing and competitiveness of organizations. He became VP Sales and Director of Infosistema in 1998, acting in defining the strategy and new business development, actively contributing in raising new reference customers. Jorge Pereira has a degree in Electrical and Computer Engineering from Instituto Superior Técnico (IST) and a Master and PhD in Computer Science by UTAD.
---

Alexandre do Monte Lee - Board Advisor
Alexandre do Monte Lee is, since 2005, Partner and Administrador of Infosistema. In the last 15 years he has participated as Business and Technology Consultant, Project Manager and Project Director in more than 150 IT and Business consulting projects in multiple business sectors like Banking, Insurance, Industry, Services, Telco, Media and Public Administration. He is graduated in Electrical and Computer Engineering from Instituto Superior Técnico (IST) and is a certified professional in Project Management, ITIL and Microsoft technologies.